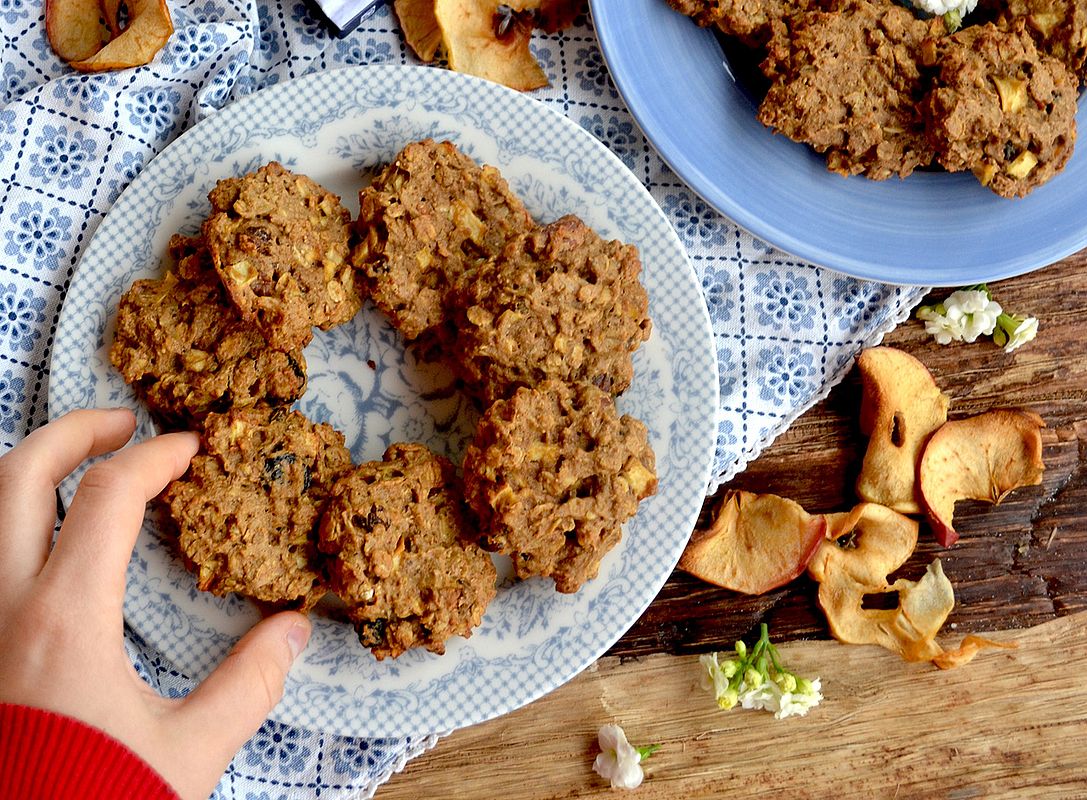 Ingredients:
250 g unsweetened apple puree
80 ml coconut oil
80 ml honey
1 grated apple
120 g fine oats
100 g spelt flour
1/2 tsp baking powder
1 tsp cinnamon
1 pinch salt
1 small handful raisins, to taste
1 handful chopped nuts

Preparation:
1. Pre-heat your fan oven to 180 degrees. Cover a baking tray with baking paper.
2. In a large bowl, mix together the apple puree, coconut oil, honey and grated apple.
3. In a second bowl, mix together the oats, flour, baking powder, cinnamon and salt.
4. Add the dry ingredients to the wet ingredients and mix with a spoon until you have a uniform mixture. Then add raisins and nuts.
5. Spoon the mixture on to the baking sheet – mixture will make 12-15 cookies. Leave a gap between them as they will spread during cooking.
6. Bake for 15-20 minutes. They will feel soft when they come out of the oven.

Enjoy it! ☺

Follow Lena:
Blog: http://meinleckeresleben.com
Facebook: https://www.facebook.com/mavieestdelicieuse/
Instagram: https://www.instagram.com/mein_leckeres_leben/