Fit and healthy throughout the Christmas period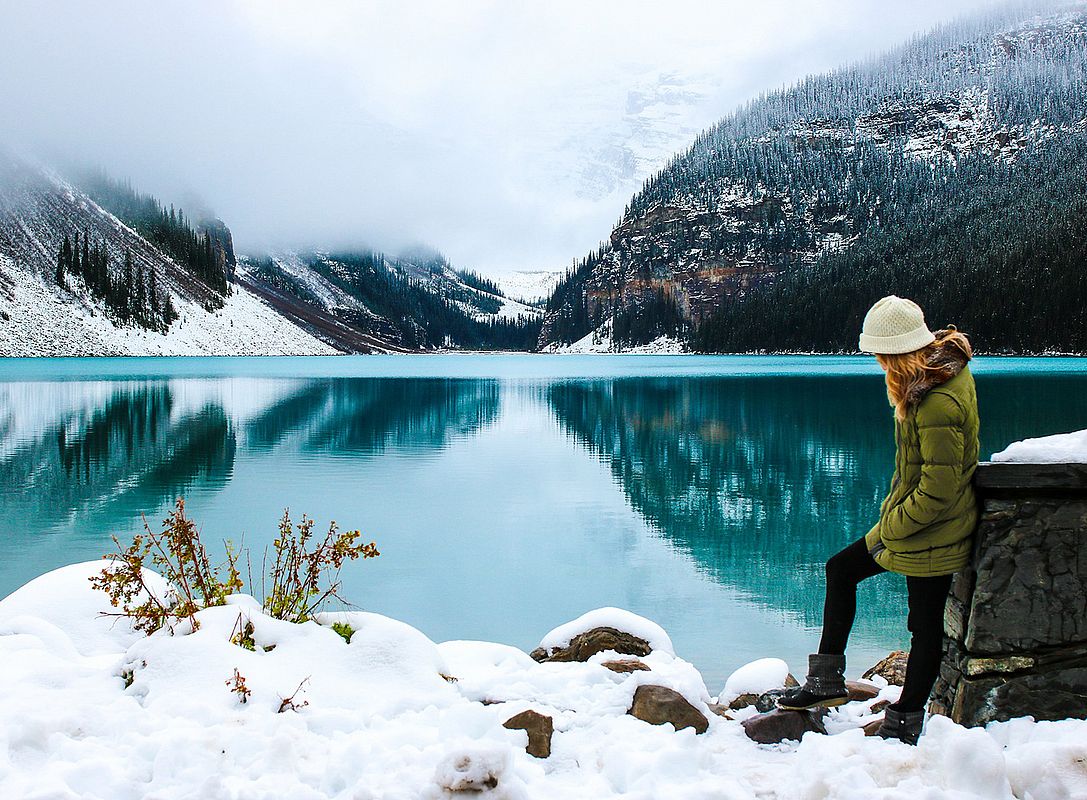 My parents, wishing to spice up this cold time of the year, would always tell me a whole variety of stories. One of my favourites was the tale of the Christkind who starts to bake Christmas cookies a few weeks before Christmas itself. Have you ever seen a pink sky? That's what the sky looks like when the Christkind fires up the heavenly ovens and sets to baking. As a child, I loved this idea and my imagination would run riot with delicious Christmas biscuits.

I look back happily on many bracing family walks, on baking Christmas biscuits with my mother and on baked apples with honey and nuts, fresh out of the oven. On 1st December, an advent calendar would appear which my parents had filled with sweets. Both my parents encouraged healthy eating all year round, so I was rarely allowed sweets and this advent calendar, with its 24 little boxes to open, was an absolute highlight of my year.
Christmas time also stood out for me as one of the most active times of year. Finally, it was time for winter sports. Often there was plenty of snow before Christmas, so the holidays were spent skiing, building snowmen, going sledging and of course making the infamous snow angels. Feeling stressed or rushed could not have been further from our minds; time was on our side.
During the festive period this year, I am very consciously making time for certain things. For example, to eat out with friends and to sneak in a gluhwein afterwards. To settle down with some Christmas biscuits with a warm tea to watch classic Christmas films. I buy my gifts before the shops become Christmas-crazy. And if I do find myself feeling stressed, I head out for a run or workout at the gym and feel immediately better.
My personal tips for a healthy and fit festive period:
1. Drink plenty
You should of course drink plenty of water or unsweetened tea throughout the year, but during the colder months people often forget to drink enough. You should therefore consciously make an effort during advent to drink plenty – preferably tea and water with a squeeze of lemon, a cinnamon stick or other spices. When you drink enough, you don't get as hungry and you feel more energetic.
2. Move, move, move
Stay away from the sofa! Remember to do enough sport even during the Christmas biscuits and mulled wine time of year. You don't always need to go for a run or spend hours at the gym – build variety into your days. How about a swim, a home workout or winter sports such as ice skating, cross-country skiing or sledging?
3. Indulge
Don't try to avoid Christmas biscuits etc altogether, but be aware of how many you are eating and enjoy every single bite. Why not add some variety by baking your own healthy biscuits such as oat cookies and delicious healthy desserts such as baked apples.
4. Relax
It isn't always possible to avoid stress during the advent period. Wherever you go, you will find crowds of people, so try to shop when there are fewer people around and enjoy the Christmas holidays and weekends with family and friends.
What advice might you have for a peaceful, fit or healthy Christmas time?

Christmas is a time to spend time with your family, a time for calm, a time for reflection and above all a time for peace. Try to bring your childhood memories of Christmas back to life. Enjoy the time and make the most of every moment with family and friends. Go out and enjoy the wonderful outdoors, smile lots and don't forget to stay active.
Festive wishes from
Christina